Although a laundry room has to endure a lot of usage, it doesn't mean that it should not be designed and maintained in a way it is supposed to be. You can make the laundry rooms elegant and beautiful while making sure that functionality of this room is not lost in any way.
Palette-themed flooring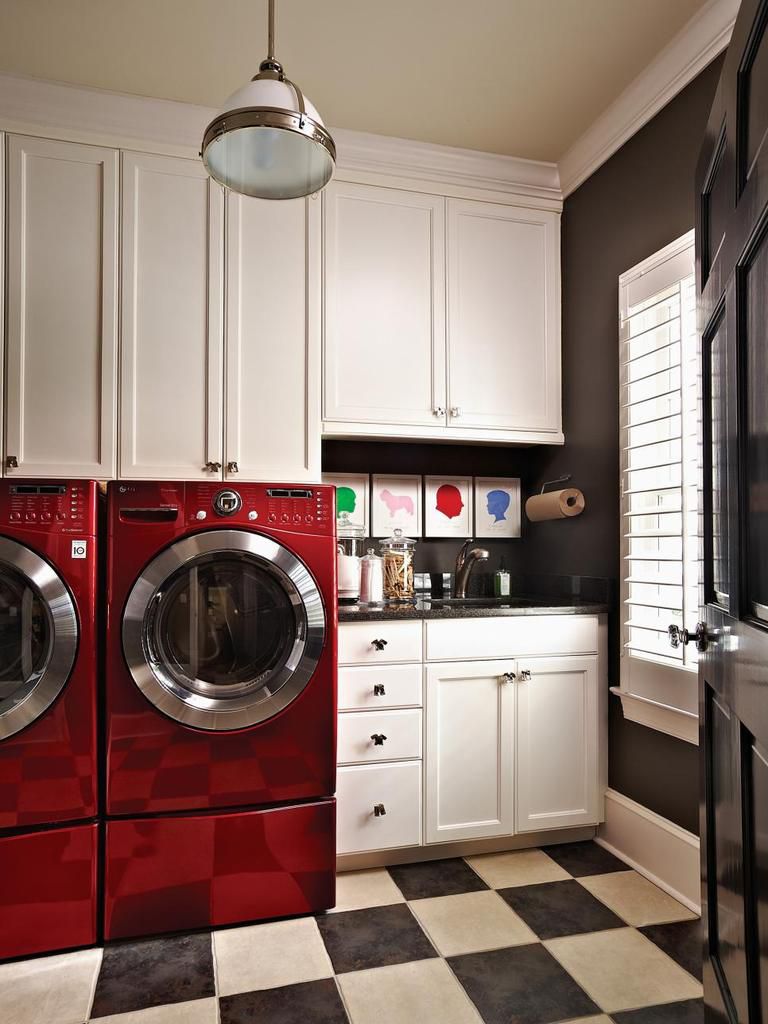 This flooring theme is an ideal design element for a laundry room that is spacious and encourages natural light to pour into the room. If your laundry room is a traditional one and you want to give it a contemporary look, this designing theme is surely going to get well-adjusted.
Customized designing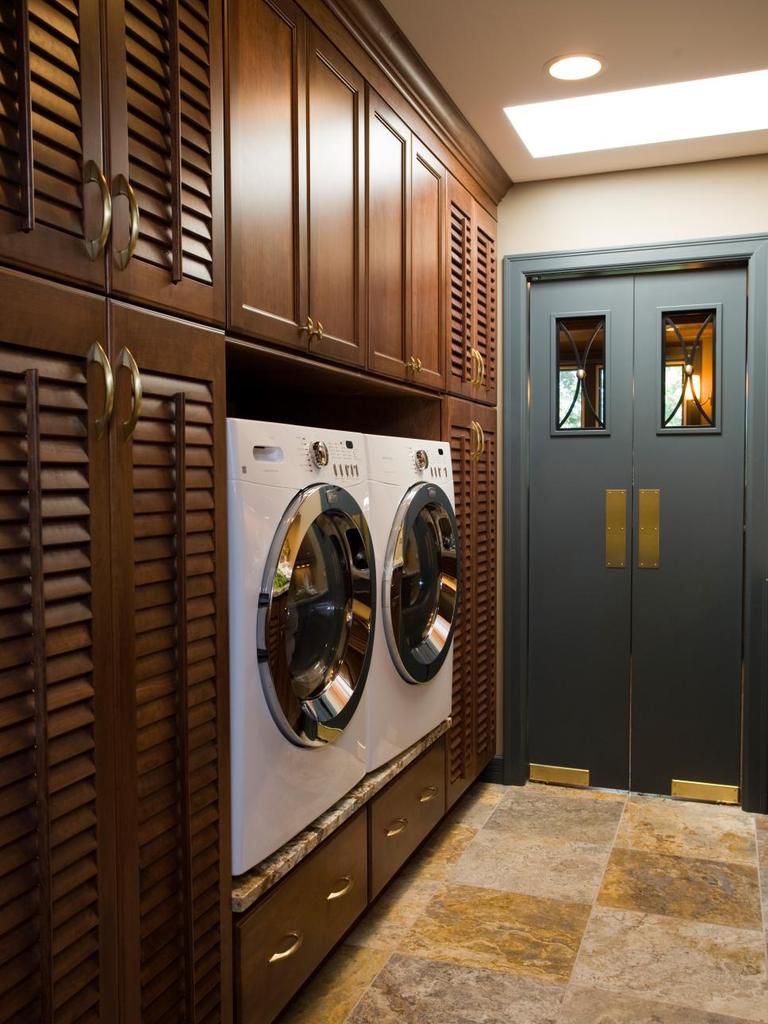 You can customize your laundry room in the way you want. The one showed in the image is an example of custom design. Designer Shane Inman used the wall space to create the functional cabinetry which doesn't only serve from aesthetic aspects but it also provides ample storage space to help you deal with the entire laundry in one room only.
The transformation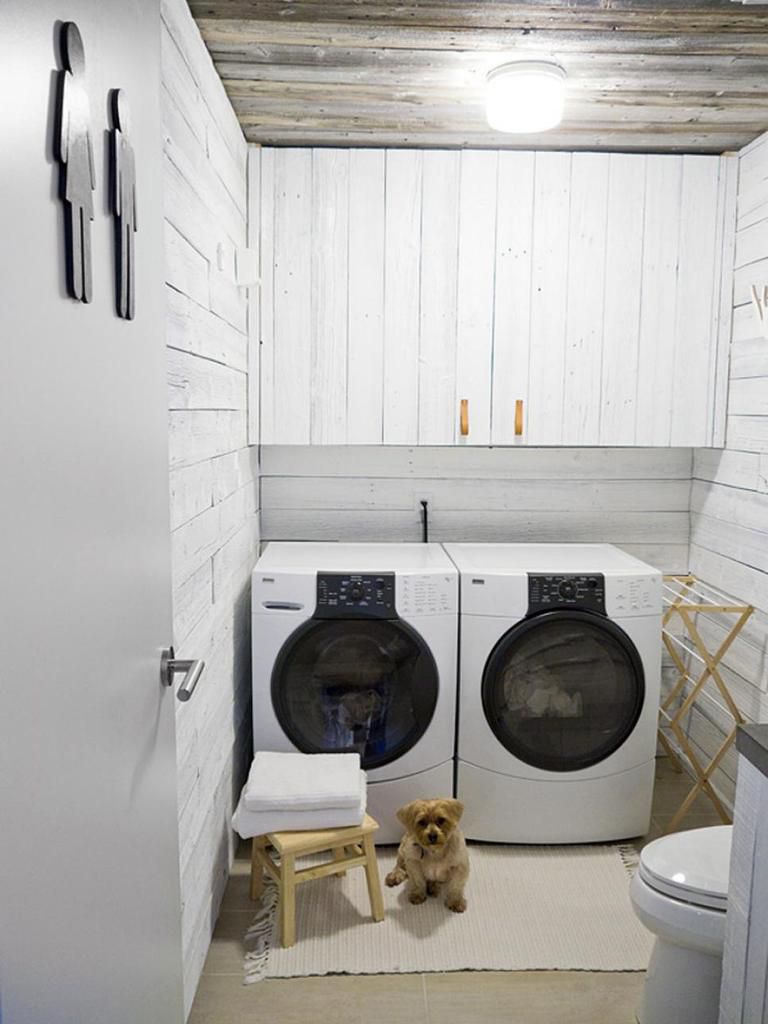 The transformation of an old and discolored laundry room into a bright place requires some effort but this effort pays back when you get the room fully transformed. In the image above, the walls of laundry room are repainted and re-paneled to create an overall brighter interior space. The ceiling's oldness only gives this room more character. Wood panels are used for the walls. Nevertheless, you can also go for the white tiles, white stone panels or brick panels but it would be a little costly. A nicer alternate is to use the white-colored faux brick panels.
Additional compact and concealed storage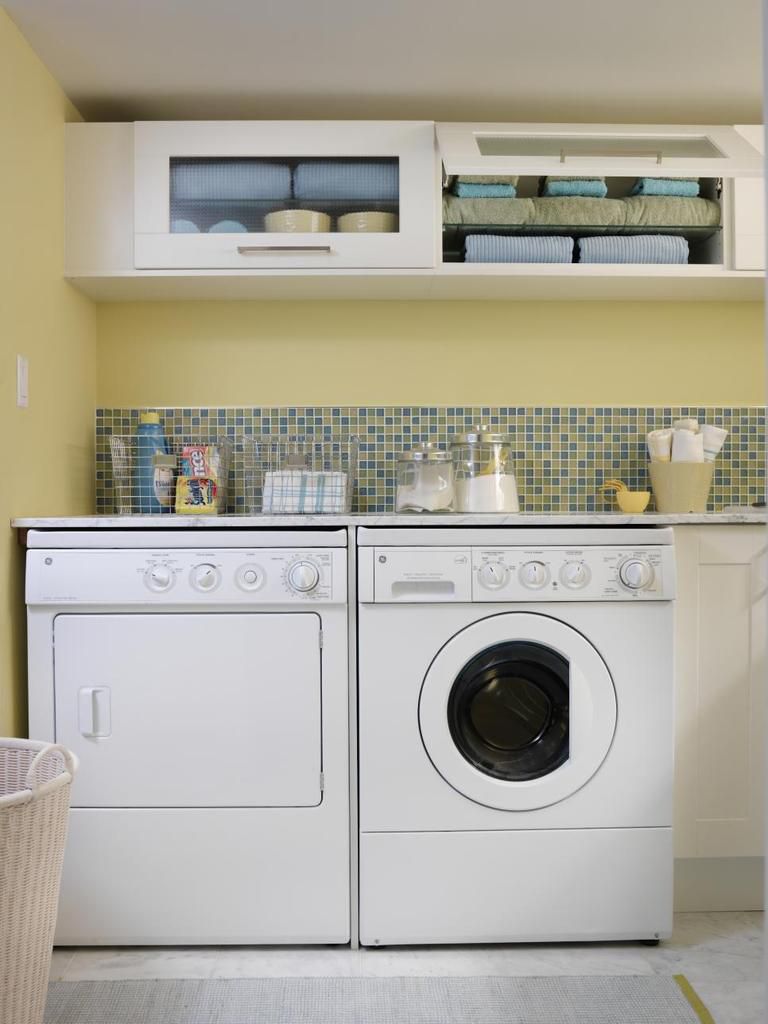 The more storage your laundry room has, the better it would be in order to keep everything managed and organized. Using immediate space under the ceiling for creating additional storage is the ideal solution you can consider if you are unable to build extended cabinetry due to limited space of the room. This place is ideal to keep dried towels or the cleaning items like detergent or other chemicals.
Enhance functionality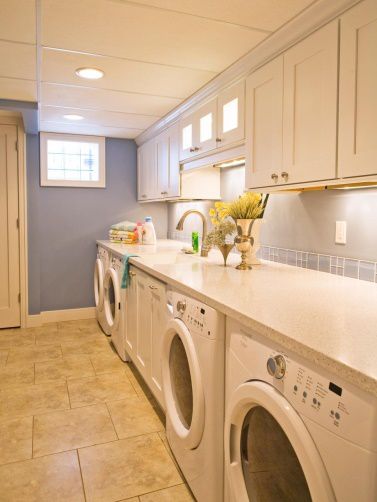 If you are getting the idea of enhancing functionality of wider laundry room, consider having two units for cleaning and drying the clothes. These two units can be well-adjusted under a long countertop made of stone. Extended cabinetry in the room will allow you to accelerate the laundry process in convenient way.
Put entire laundry system on display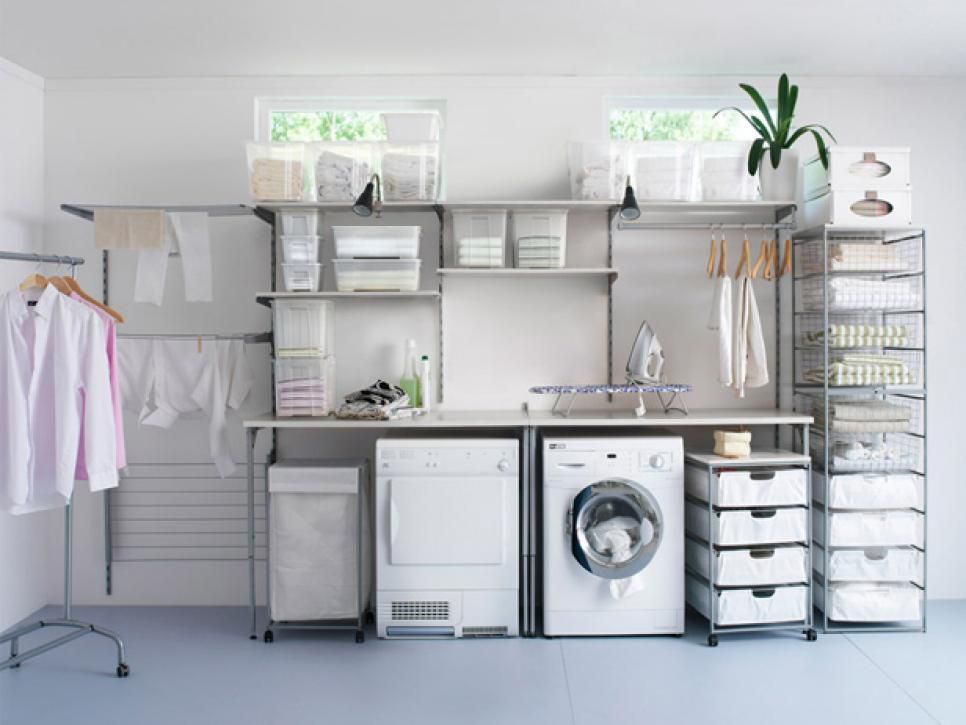 Sometimes, it isn't required for the laundry system to be concealed in the laundry room. You can just organize things a bit to make this display the natural adjustment. The most considerable advantage of this approach is the cost effectiveness. Another advantage is that you will be able to reorganize things whenever you want.